Congress leaders seek blessing from Church
eTelangana.org | Published: 11th October 2018 | Posted Date: Thursday 11th October 2018 07:29 PM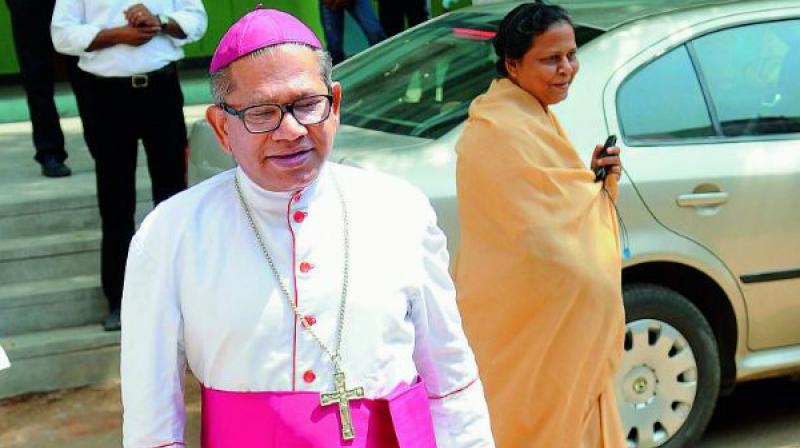 Hyderabad: Senior Congress leaders paid a visit to Hyderabad Archbishop and the religious leaders from the Protestant community in Telangana, seeking 'blessings'.
The political contingent met Hyderabad Archbishop Rev. Dr Thumma Bala at his residence in Secunderabad while heads from the other Telugu church federation were also present.
The meeting is significant as it is seen as the party is seeking the support of the Christian community, which constituents a vote bank of 42 lakh in the state.
Sources said that the community was annoyed with the TRS government regarding over several issues, including the caretaker Chief Minister avoiding meetings with Christian religious heads for more than four years.
Sources said the religious heads have handed over a list of demands to the Congress leaders, who in turn assured to include them in their election manifesto.
Courtesy:https://www.deccanchronicle.com/nation/politics/111018/congress-leaders-seek-blessing-from-church.html