Andhra Pradesh trucker says 'Chandrababu Naidu's men' demanding Rs 8 crore
eTelangana.org | Published: 15th April 2019 | Posted Date: Monday 15th April 2019 05:51 PM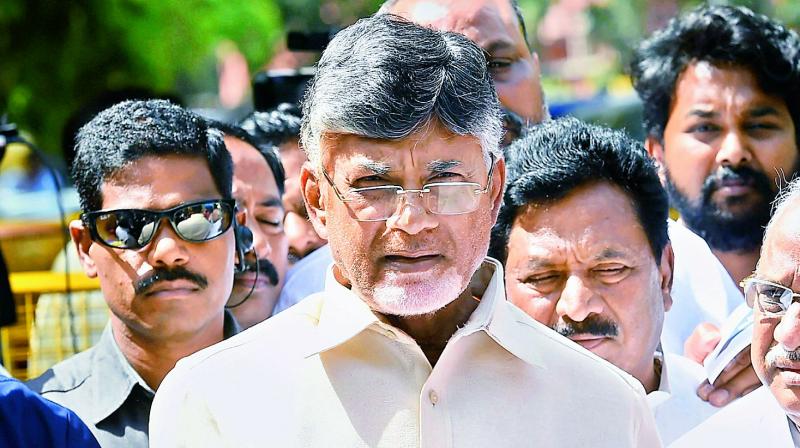 Hyderabad: A transport business owner from AP lodged a complaint with the Punjagutta police alleging that he was facing a threat from certain people who were taking the name of the Telugu Desam and demanding that he pay Rs 8 crore towards election expenditure.
Mr V. Ravikanth, a resident of Vijaya-wada, lodged the complaint with the Punja-gutta police, alleging that three persons had been threatening him.
The complainant told the police that during the course of his business, he developed contacts with a contractor named Venkat Rao Naidu over the last year. Mr Ravikanth stated that on April 2, he received a call from Venkat Rao Naidu asking him to work for the success of the TD and claimed that Chief Minister had said that if Ravikanth wants to continue his business in the state, he has to pay Rs 8 crore towards party fund for the election.
Mr Ravikanth said he refused to pay and reportedly received a call from a landline number from one Sri-nivas from the Chief Minister's Office, asking for the party fund.
The same day, one Dora Babu called for the money and he received threatening messages on WhatsA-pp. Mr Ravikanth said they called his friend and informed him that though the elections were over, he had to pay the money, he said in his complaint, and asked the Punjagutta police to take action.
An official from the Hyderabad police commissionerate said, "A complaint has been received on Saturday and we are looking into the facts. No case has been registered yet."
Courtesy: https://www.deccanchronicle.com/nation/current-affairs/150419/andhra-pradesh-trucker-says-chandrababu-naidus-men-demanding.html